CITB Wales update: Reinforcing our commitment to the Welsh language
Welcome to CITB Wales quarterly update.
Here's news on our work that will help you get the most of our services across Wales.

Reinforcing our commitment to the Welsh language
Enhancing access to bilingual CITB services and products has been our aim since updating our Welsh language scheme on 1st March 2023. The scheme represents our commitment to allow everyone who communicates with us to do so through the medium of Welsh, if they so wish.

In response to this, we have created the Managers and Professionals HS&E Tests in Welsh for the first time (more below). The booking platform is also available in Welsh to support this.

Other activities include increasing the representation of 'Cymraeg' on social media as well as working with colleges and training providers to hold bilingual events in Wales such as SkillBuild and National Apprenticeship Week.

We also ensure there are appropriate numbers of Welsh speakers within our workforce, so that service users can exercise language choice at any time at any level.

These services are part of our work to treat English and Welsh equally and our commitment to support the Welsh Government's plan to reach one million Welsh speakers by 2050.

CITB's Welsh Language Manager, Helen Jones' blog Cymraeg at CITB outlines the full scope of our work.
Wales Plan 2023-24 will put employers in the driving seat
Our Wales Plan sets out our priorities over the coming year including:
Working with Welsh Government, employers, industry stakeholders and universities to develop degree level Construction Apprenticeships in Civil Engineering, Surveying and Construction Management.
Delivering two New Entrant Support Advisors.
The expansion of the Wales-wide best practice forum, the 'Social Value Network'.
Over 380K awarded to Welsh businesses since January
The first six months of the year saw £365,697 awarded to 103 Skills and Training fund applications for small businesses. Two medium fund applications, worth £22,510, were approved.
Interested in funding? Please contact your local CITB engagement adviser.
Over 250 schoolgirls attend women in construction events
Three July events - in Swansea, Cardiff and Llangefni – held to attract young women into construction, were attended by over 250 schoolgirls.

The event featured employer-led sessions on drone technology, a sustainable construction challenge and working at heights using a virtual reality headset.
Work underway on degree apprenticeships in construction
Work to develop and offer Degree apprenticeships in construction in Wales by Autumn 2024 has begun thanks to a partnership between Welsh Government, Hefcw, three Welsh Universities and ourselves.

The new degree apprenticeships include Civil Engineering, Quantity Surveying, Building Surveying, Property Surveying (Real Estate) and Construction Management.

Public consultation on the draft Knowledge Skills and Behaviours for each occupation will commence on the 14th of August and will be open until the end of September. We'll keep you updated on progress.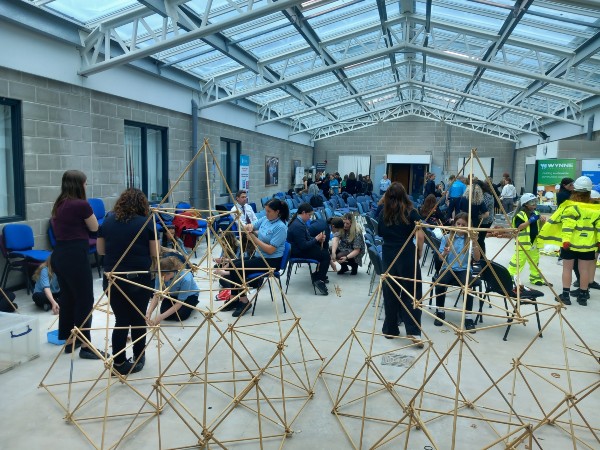 CITB HS&E test for Managers and Professionals updated
On 27th June 2023 the updated CITB HS&E test for Managers and Professionals was launched. The changes have been made to ensure that the test remains relevant, is fit for purpose, and reflects changes made to legislation, working practices and new technology in the construction industry.

The revision materials that candidates use to revise for the test have been updated to align with these changes.

Due to the volume of new content, we strongly recommend that all candidates allow sufficient revision time in advance of their test, to give themselves the best chance of passing.
More information about the changes, and how to book a test can be found on the Health, Safety & Environment test for Managers and Professionals (HS&E MAP) page.
Apprenticeship grants & Levy return reminder
Employers! Don't forget to register your apprentices to claim their full attendance grant since September 2022.

Also, if you haven't submitted your Levy return please do to ensure your continued eligibility for grant claims. If you need support completing your levy return please contact your local CITB engagement adviser.

Regional heats held for "UK Construction's Olympics"
Regional SkillBuild Wales competitions were held in Gower College Swansea and Coleg Menai, Llangefni in June.

CITB Wales' partnership with Inspiring Skills Excellence Wales enables apprentices and learners to compete in Skills Competition Wales in preparation for the national SkillBuild competition, described as the "UK's Construction Olympics".

The SkillBuild National Finalists who will be competing at the Marshall Arena in Milton Keynes from 21st - 23rd November 2023 are:
Carpentry: Osian James - Coleg Ceredigion, Daniel Morgans - Coleg Ceredigion.
Joinery: Steffan Thomas - Coleg Ceredigion, Josh Turnbull-Leask - The College Merthyr Tydfil.
Plastering: Harry Sutherland - Grwp Llandrillo Menai Wall
Floor tiling: Aram Elbadian - Cardiff and Vale college.
Congratulations to all involved.
"Construction skills allow you to work across the globe"
Stonemason Jon Langstone has packed much into his career. CITB-supported Jon's case study shows how construction skills provide worldwide opportunities.
Learning green skills in Ireland
In April, Julia Stevens, Director of Engagement for Wales, travelled to Ireland with colleagues from Coleg y Cymoedd, Caerphilly County Borough Council, and Cardiff Capital Region City Deal and Skills Partnership to see how high-quality net zero training is delivered at the National Construction Training Campus and by Limerick and Clare Education and Training Board. Thank you to Coleg y Cymoedd for organising the visit.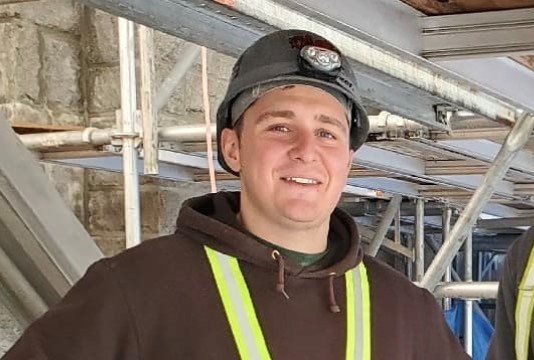 News in brief
In April Suzi Perkins, CITB Engagement Advisor, South East Wales updated The Chartered Institute of Building on our Go Construct Stem Ambassadors work meeting Michael Yam, President, and Caroline Gumble, CEO.


In June, Helen Murray, CITB Cymru Engagement Advisor, South West Wales, took part in a round-table discussion on skills for the future, led by Insider Media.


In our last newsletter we advertised for a new translator; we are delighted to welcome Bethan Boland to CITB Cymru.
Dates for your diary
August 15: The Construction Wales Innovation Centre is holding an open day at its Scaffolding Academy, CITB advisers will be available to talk about funding opportunities at this supply chain event.
November: Our annual See Your Site event takes place.
Your feedback on this update is most welcome, let us know what you'd like to read.

We want to keep you up to date with the latest from CITB – sign up or manage your subscriptions here.

Best wishes
The CITB Cymru Wales Team
Return to top