Our plan to put employers in the driving seat
I like to keep things simple which is why CITB's new Business Plan has one overriding aim: to put employers in the driving seat on skills and training.

The plan, which you can download here, was written after my colleagues and I listened to the views of industry across the nations.

It shows how CITB will invest £253m – an increase of £19.8m compared to 2022-23 - and empower employers by giving them a greater say on their short and long-term training needs.

The plan's priorities are to:
Improve construction's people pipeline
Create defined training pathways
Deliver an efficient training supply.
Here's how we will deliver these priorities.
Pipeline
CITB's new skills forecast showed that just under 45,000 extra workers are needed annually to meet demand from now until 2027. This is why construction needs a strong People Pipeline.

To attract new entrants the narrow, outdated perception of construction - that it is muddy, manual and entirely male - must change. Our work in bringing construction to life in schools as well as online campaigns, via the popular Go Construct website, are geared to creating a more diverse pipeline and workforce.
Pathways
One of the most exciting aspects of construction is how it can shape the community, economy and modern challenges like net zero, digital technology and building safety legislation. Defined and flexible Training Pathways are crucial in this regard.

In the year ahead CITB will establish pathways to support more learners from Further Education. This will ensure the right training is in place to drive quality standards across industry and support the requirements of the Building Safety Act.

Meanwhile, an efficient Training Supply will ensure availability on priority skills areas like bricklaying, plastering and site supervision. We need a supply of apprentices with modern skills to build the schools, roads and infrastructure the country needs.
Benefit
Initiatives we are introducing in 2023-24 include taking the hassle out of hiring apprentices, via our New Entrant Employer Support Team, and our doubling of grant for short courses to assist employers.

Our new Industry Impact Fund (IIF), launched in tandem with the plan, will benefit employers in multiple ways. It will see employers design solutions to support productivity and equality, diversity and inclusion.

As readers of these blogs will know I am passionate about sustainability. I believe every job is a green job, that all learners should acquire practical "green" skills by the end of their training.

CITB is undertaking research to identify future skills needs. We are also developing new standards, qualifications and funding for net zero priority skills areas. Net zero is an example of how we are balancing employers' long and short-term skills needs.
Foundations
Our new Business Plan will, of course, build on the aims we set out in 2022-23. We are moving forward with our three long-term priorities of responding to skills demand; developing capacity and capability in the system; and addressing future skills needs.

In the business year ahead, we will ensure that accessing all CITB's existing products and services is a more straightforward process for employers. To achieve this goal, we will continue with our customer programme which is designed to make our systems more customer-centred and user-friendly.

We have invested in National Construction College (NCC) sites to meet industry's specialist training needs. By focusing the curriculum on unmet demand, we are looking to build capacity for the industry. This year, we will be working to train more people through the NCC (an increase of 7%).
Collaboration
Collaboration will remain essential in 2023-24 which is why the plan's objectives are aligned with the Construction Leadership Council's aims and our Strategic and Nation Plans. They also reflect the aims of Local Skills Improvement Plans which I wrote about in a recent blog.

I would like to thank everyone who has worked on our Business Plan and end this blog with a request. I hope you can influence our Strategic Plan for 2024 – 28 which is now out for consultation, Here's the link you need to get involved.

I would love to hear your views on our strategy because your input is highly valued and respected by everyone at CITB. All our plans and investments are born of teamwork and made to serve you, the construction industry and the public at large.

A busy Spring beckons, here's to a productive year of partnering for skills.

If you would like to share your views, please get in touch via ceo@citb.co.uk.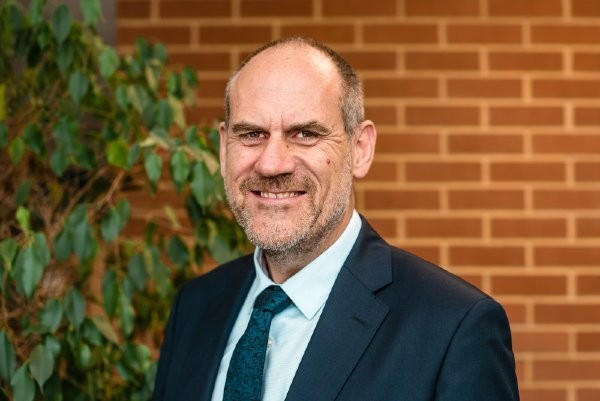 Return to top