VINCI Building and City of York Council – putting social value and sustainability at the heart
Building a bright future
Many new entrants to construction leave the industry early in their career. VINCI Building's solution? Helping them find their passion.
VINCI have long seen the power of a collaborative, partnership-based approach to getting the job done. They are also well accustomed to using creative, innovative methods to tackle the most complex of projects.
Refurbishing the Grade I, II and II* York Guildhall building complex was no different. A team of skilled, well-trained workers were needed throughout the three-year long project. It also presented the perfect opportunity to train up the next generation of tradespeople.
The challenge
Many new entrants start their construction career with no first-hand experience in their role – and some realise it's not for them. An engineering trainee may decide they'd rather be a quantity surveyor. Others leave construction altogether, and the industry misses out on their talent.
The solution
Collaborating with the City of York Council and local schools to offer engaging work experience opportunities. Using the NSAfC model, VINCI embedded local educational programmes with their own skills needs, allowing young people to discover their passion through hands-on experience.

Here's how they did it.
Learning through experience
Isabel Udall-James, a Construction T Level student from York College who wanted to work in architecture, was offered a work experience placement for one day a week. "Doing a work placement at the Guild Hall site with VINCI has really helped me understand what I would like to do with my career in the construction industry in the future," she said.

Isabel, along with another T Level student, Ella Parsonage, who also aspired to be an architect, were placed with the site engineer so they could see what the architect's role involves through liaison, as well as other site-based occupations. This allowed them to experience first-hand what it's like working on a project.

After a few weeks the students concluded that they preferred the variety of challenges that a site-based role offer. They then investigated their options for further study as Civil or Structural Engineers.

"The work I have been doing has made me realise that I love working on site and interacting with all of the different trades and types of work that happen here too," said Isabel. Ella decided she wanted to study full time, while Isabel opted for a degree apprenticeship. She impressed the team at VINCI so much that they offered her a placement through her studies!
Winning hearts and minds
The FutureGoals programme, operated by the York Apprenticeship Hub, aims to get school leavers into formal training schemes. VINCI works closely with them by offering short taster experiences.

The Hub sent them a young person who was enrolled on a technical course for the next academic year. He arrived disillusioned; he was encouraged to take this course, but his real passion was in learning a trade. He was placed with a supervisor to experience a non-trade role, then with bricklayers and other trades on site.

He didn't engage with being a supervisor – but beamed to life when placed with the brickies. After his placement he decided he wanted to pursue a career in bricklaying or plastering. This was fed back to FutureGoals who worked with his college to get him on one of those courses.

"I fully enjoyed my time at VINCI, gaining the experience and having the opportunity to learn first-hand what the Construction sector involves," he said. "Being able to shadow others helped me choose the right course for me to study. I am grateful for the opportunity I was given".
Success breeds success
VINCI made the most of the NSAfC framework to create a partnership-based approach with local organisations and providers. Their activity encouraged and increased awareness of the opportunities available within the industry, what it is like to work in construction and how to get into the sector. This helped broaden horizons and open doorways.

If the students had gone along with what they had been encouraged to do without the hands-on experience VINCI offered, they likely wouldn't have stuck with their new profession for long. All of the placements excelled once they found what they actually had a passion for doing.

It's a great example of creating social value and delivering lasting positive change to benefit communities, whilst helping industry get the talent and skills it needs.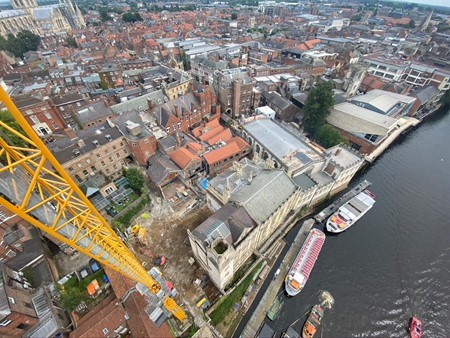 Snapshot
Who: Rob Henderson

Role: Project Manager

Company: VINCI Building division of VINCI Construction UK

Project: York Guildhall refurbishment

Challenge: Retaining skilled learners and workers

Impact: Young people who would likely have left the industry have now committed to long-term careers in their chosen trade

Hints and tips: Young people excel once they find their passion – offering hands-on experience is key for recruitment and retention
"Doing a work placement has really helped me understand what I want to do with my career"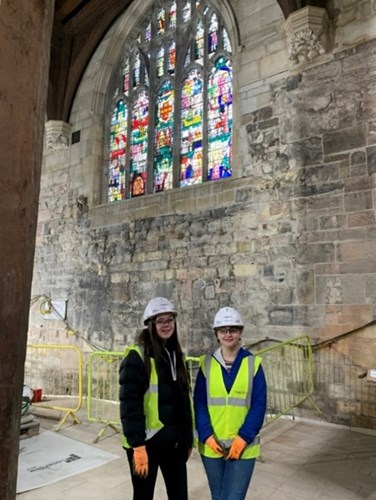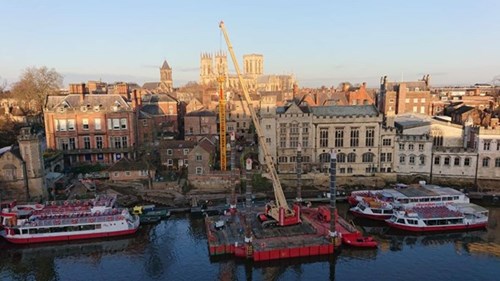 Return to top