Annual Report and Accounts
On this page:
Review of 2021-22
Employers and their workforce had to contend with a rapidly changing operating environment, and we adapted our offer to match.
We significantly cut the Levy, with thousands of SMEs no longer paying a penny, while maintaining our services to attract, build and retain an innovative, highly skilled workforce.
A highly skilled workforce can only be maintained through training, so that's what we did. We trained learners directly at our National Construction College and Onsite Experience hubs. £97m of Levy was invested in direct employer funding – providing the resources to support employers upskilling their workforce.
We continued our focus on our core areas, such as supporting apprenticeships, providing direct funding to employers, and delivering training – all of which saw a fantastic response from businesses. We also prepared for the future, prioritising the occupational areas with the largest skills gaps, while readying the industry to be at the forefront of meeting net zero through embracing digitisation and modern methods of construction.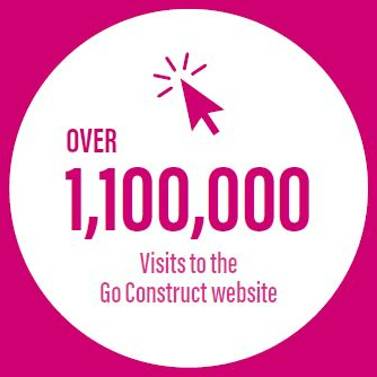 Careers
New entrants:
Over 1.1 million visits to GoConstruct website
378 Go Construct STEM Ambassadors recruited
18 million young people reached by GoConstruct apprenticeship campaign
Attracting career changers:
3,000 career changers are now site ready through the second phase of our Construction Skills Fund
6,400 people received hands-on site experience
Retaining construction talent:
8,100 mental health first aiders trained
2,600 people have accessed our Fairness, Inclusion and Respect materials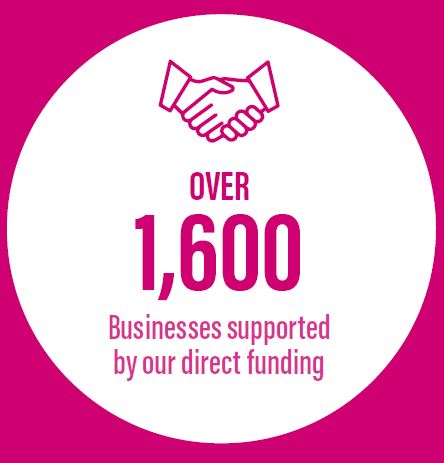 Training & Development
Business:
Over 1,600 Businesses supported by our direct funding
£1.1M and 22,000 training days saved by employers using our 58 local Training Groups
269,000 Short duration training courses received grant support
Apprentices:
£48.9M Issued in apprenticeship grants supporting 23,000 Apprentices through their training
Staying safe: 
348,000 People passed the Health, Safety and Environment test
5,000 Learners trained using our virtual and augmented reality training methods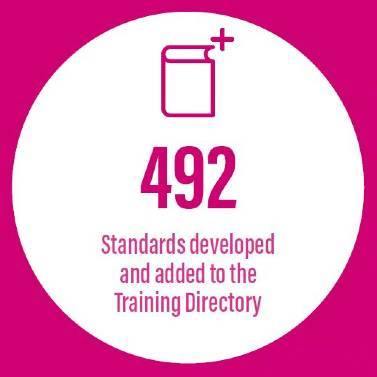 Standards & Qualifications
Our progress
492 Standards developed and added to the Training Directory
5 National Occupational Standards reviews completed
New fire safety awareness standard
Download the CITB Annual Report and Accounts  
This page provides information on our annual report and accounts for the current and previous financial years. Other corporate reports and annual reviews are also available to download below.
We publish our annual report and accounts and gender pay gap report every year.
For Welsh translations of any documents or reports not already available in Welsh, please email translation@citb.co.uk.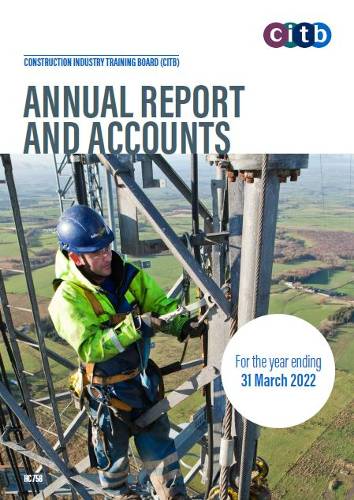 2020-2021
Some highlights from our Annual Report and Accounts:
To aid cashflow for employers, we suspended Levy collection for five months during 2020 and halved the amount due for 2021-22
The Grants Scheme supported 13,700 employers with funding to train their workforce through the pandemic and multiple lockdowns
Apprenticeship grants supported over 23,000 apprentices and nearly 9,000 employers, and we contacted over 11,000 apprentices to provide support when needed most
The Skills and Training Fund supported almost 1,000 SME employers. This helped SMEs receive more from the Levy than they put in – contributing less than 70% while receiving over 73% back in grants and funding.
Downloads:
Return to top