Welcoming pupils, teachers and families into construction
By Rachel Ferriman, Local Manager – South Wales, Rheolwr Lleol – De Cymru
Due to the recent need for families to stay indoors, we've been holding Minecraft competitions for households to work together and experience the range of exciting careers involved in construction. 
The Go Construct Buildathon saw school pupils aged 5-12 undertake the virtual building work, but with families working together during the design stage instead of classmates.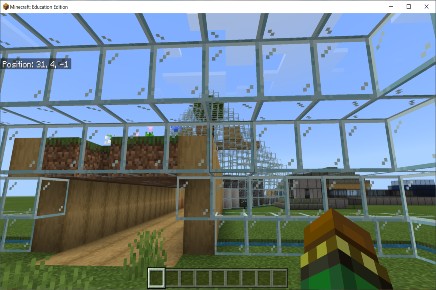 It began shortly after lockdown in April and runs until July, and aims to demonstrate to children, their teachers and families just how exciting and varied careers in construction can be.   
So far 278 children have taken part with 82 completed entries across England, Scotland and Wales. It was great to see a really high standard of entries, with imaginative designs and clever use of natural resources which thoroughly impressed the judges.
The participants planned and built the Minecraft competition just like in real life, with pupils playing the part of real jobs in the industry, such as Project Manager, Construction Manager and Design Manager. 
Keeping these roles in mind the contestants had to make use of natural resources; explain why certain blocks were chosen; and submit a design showing at least one perspective of the build accompanied by a key to explain colours or symbols used.
Here's what Oscar Stockdale, one of the winners of the tournament so far, had to say:  "I entered the contest because I wanted to improve my Minecraft building skills and I was excited to compete against other people.
"The best part was the building as I got to experiment with other materials, I liked the designing and showing people my finished design.
"I found getting the design right the hardest part and checking my design as I worked.  I spent my time building but I wanted to add more detail inside."  
The CITB-funded Go Construct Buildathon was developed as part of the Go Construct Experience commission in 2018, and made use of Microsoft's popular Minecraft Education Edition platform. 
Return to top