Tunnelling Tasters a Roaring Success
"I thought it was an excellent way to learn. Just all-round brilliant fun – engaging!"
Training new workers in tunnelling can come with its own challenges. It requires people to carry out highly skilled tasks in a potentially dangerous environment. This is usually delivered via traditional face to face classroom-based learning where it's difficult to replicate the conditions the trainees will be working in. The CITB Tunnelling Taster Sessions, along with our Immersive Learning programme, provide an innovative solution.
The Taster Session consisted of 11 learners from The STC Group, a training provider based in Harold Wood, Essex. The candidates are currently out of work, and the half-day session provided an engaging experience of what a career in tunnelling can offer the ambitious jobseekers.
They visited Carnwath Road Riverside in Fulham, a live tunnelling site that is part of the works to deliver the 25km Thames Tideway Tunnel, London's new 'super sewer'. Supported by Tunnelcraft, a member of the TunnelSkills Specialist Training Group, the learners met with members of the construction team and took part in a tour of the live construction site – seeing some of the massive tunnel boring machines in action.
The Taster Session also allowed the learners to have a go on the CITB-funded Immersive Learning virtual reality (VR) headsets. The suite of VR resources offer high quality training materials through a mix of cinematic experiences and game-like interactive scenarios. This allows trainees to gain an understanding of what the environment is truly like when entering a tunnel. This highly visual (and fun!) method keeps trainees engaged, while offering greater flexibility for trainers.
A number of employability exercises were also carried out on the day, with the view of helping the candidates secure long term, sustained employment in tunnelling. There are multiple large scale tunnelling projects currently underway across London, so securing a pipeline of talent is vital.
Carl Licorish, CITB's Customer Engagement Manager in London, who established the taster programme alongside colleague Anthony Frayne, said:
"CITB London launched the Construction Industry Taster Programme this year in direct response to a need to enlighten and excite more and different people into our industry.
Construction is made up of multiple specialist sectors with a diverse range of exciting career opportunities that too many people simply don't know about. Tunnelling is a perfect example of this, and it's been a pleasure to work with TunnelSkills, Tunnelcraft, and to have the opportunity to offer this unique taster experience."
Ultimately, the Taster Sessions were a tremendous success. The unique hands-on experience provided a window into the world of tunnelling to a brand new cohort of potential recruits. Feedback from the session was overwhelmingly positive; Darren Shanley of the STC Group said: "Thank you for such a great day on Tuesday. I know the students gained a lot from the days so thank you once again."
Neil Hancox, Chair of TunnelSkills, reflected:
"Tunnelling in the UK is thriving and needs to attract new talent to join the growing workforce.
This Tunnelling Taster provides an influential blueprint for our industry in attracting and inspiring new talent. It is testament to the commitment of our members Tunnelcraft in developing their workforce and proves the power of collaboration, with many organisations working together to engage the next generation of potential tunnellers by inspiring them 'behind the scenes' on a major infrastructure project.
Thanks to Tunnelcraft, CITB, Tideway and the STC Group for making this event a success."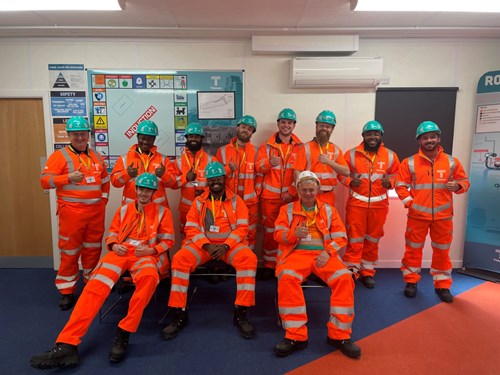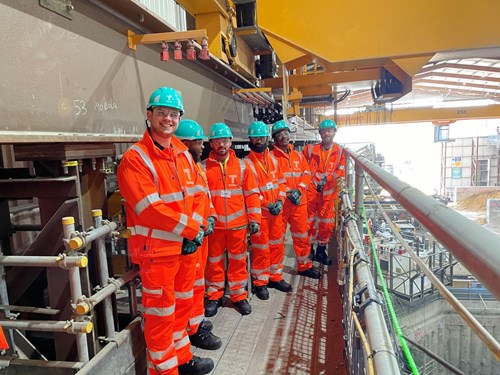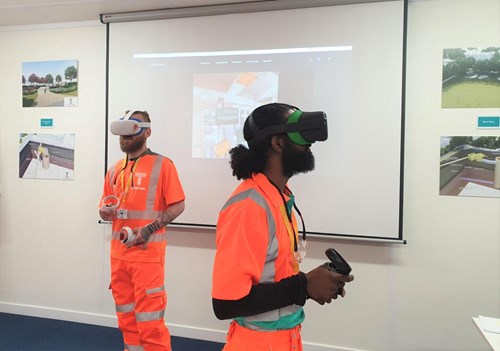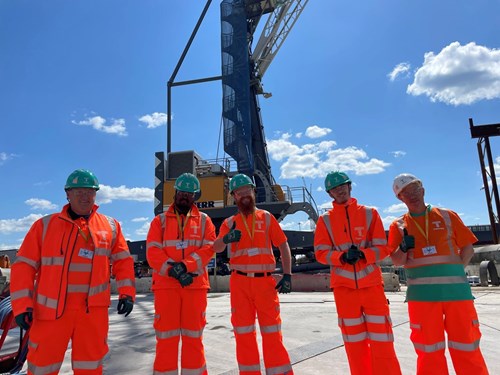 The students came away excited about what construction can offer them – with almost all of them now keen to start a career in tunnelling! And that's the power of tasters and short work experience opportunities. A positive experience of construction can make all the difference in winning the hearts and minds of career changers and young people.
If you would like more information on the CITB London Taster Programme, please contact carl.licorish@citb.co.uk or anthony.frayne@citb.co.uk.
Return to top