Training a quarter-million workers as pandemic loomed – CITB accounts 2019-20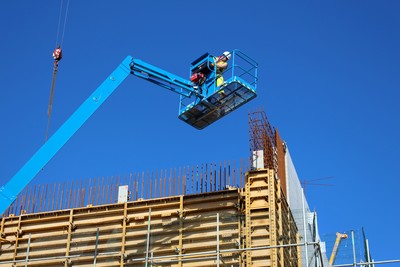 CITB supported the training of nearly a quarter of a million construction workers in the last financial year, according to newly published accounts.
The annual report, laid before Parliament on 28 January 2021, shows that in the 12-month period ending 31 March 2020 more than 15,000 construction employers and over 20,000 apprentices were supported by CITB.
CITB provided direct funding for training of £105m to employers through the Grants Scheme, the Skills and Training Fund and Training Groups of which three quarters was received by small, micro or medium-sized enterprises (SMEs). An additional £29m was invested in specific projects, benefiting firms of all sizes.  
Sarah Beale, CITB Chief Executive, said: "In 2019-20 we provided funding to over 15,000 construction employers which funded the training of around 245,000 of their employees, the vast majority from SMEs.
"So much has changed in the past year that it now seems a long time ago. Construction, like all industries, underwent unprecedented upheaval due to the pandemic, and CITB immediately took action to support industry.  
"Now starting to stabilise since the pandemic began we're tackling the skills challenges of Net Zero and Brexit with a new generation of home-grown talent, while new technologies and modern methods of construction can help industry recover stronger and more sustainable than ever."  
The accounts show that 25 Construction Skills Fund (CSF) hubs trained 13,200 people to become site-ready for employment in the industry. 
One of the many projects supported saw dozens of employers participating through supply chains, an example being BAM Nuttall using handheld tablets to improve site induction teaching.
CITB supported the creation of 4,528 new apprenticeships and provided ongoing support for 15,844 with an investment of £35.3m, part funded via ESFA, Welsh Government and Skills Development Scotland. Apprenticeship grants were offered to industry employers, with £48.8m provided in 2018-19 compared to £61.0m in 2019-20, an increase of 25%. 
Last year the national COVID-19 response initially shut down most construction sites, with reopening in accordance with strict safety measures. CITB enabled apprenticeship attendance grants to be paid in advance to employers, and contacted over 11,000 apprentices to provide support through the pandemic – just 2.5% ended up being made redundant, with half of those going on to start a new construction apprenticeship.
On 1 April the Skills and Training Fund was expanded to include medium-sized employers as well as small- and micro-sized. A Leadership and Management Fund for large levy-registered businesses was developed shortly afterwards, ultimately approving 38 bids worth £2.8million to support more than 7,000 workers.
To aid cashflow for employers, CITB suspended levy collection for five months and halved the amount due for 2021-22. To maintain service, CITB depleted its reserves. Further cost control measures included a staff restructure and further reduction in operational size, in addition to previous programmes.
MB Roche & Sons Ltd is one of the many SMEs to fund training through CITB. Daniel Roche, Company Director, said: "Upskilling means we are able to access tendering processes which companies with lesser qualified operatives can't. A fully trained workforce is more engaged, efficient and productive and makes sound business sense."
CITB's 2019/20 accounts took longer to prepare due to COVID-19, a restructure and systems change. The next corporate business plan will be published in the spring. 
Return to top