The challenges and opportunities of getting apprentices into jobs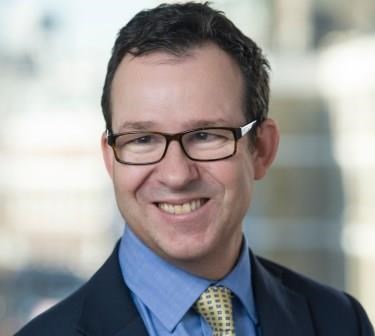 With National Apprenticeship Week 2021 drawing to a close, CITB's Director of Strategy and Policy Steve Radley explains the challenges and opportunities of getting apprentices into the construction industry.   
As we mark National Apprenticeship Week 2021, our colleagues in the construction industry are looking to embrace the challenge of playing a leading role in supporting the country's post-Covid economic recovery.
With a number of ambitious projects announced by Government and the number of new people we need to bring into the industry. The scale of the challenge is likely to increase once the government clarifies its plan to deliver on its Net Zero commitment.     
One way we'll do that is through our sector's new Traineeship initiative, which I'm a huge advocate of.
Bridging education to work
Traineeships have proved a hit in other industries over the last few years, with 120,000 people using them to get back to work and two thirds of them dropping straight into an apprenticeship or job. Now we're looking forward to them boosting our sector, by giving employers confidence that their new starters will have the skills they need to succeed after finishing their education.
By introducing the Traineeship programme to construction, we will build a new bridge to expediate apprenticeships, offering an interview at the end and recognising the time students have spent learning already, reducing their time as an apprentice to 12 months. Our goal is to triple the number of Construction Traineeships over the next year, to 2,000.
This challenge of boosting our workforce comes at a time when our latest Migration Report shows that the number of migrant workers employed by the British construction industry is declining, with companies uncertain how Brexit will impact the sector will be impacted. However, with every challenge comes opportunity.
The findings our of extensive engagement with companies to understand the trends of migrant workers in the industry also showed that almost half of employers will look to increase the skills of British workers. Around a third of firms will proffer more permanent jobs for Brits, a quarter will increase minimum salaries, and many will take on more local apprentices. While this is encouraging news for British workers, it is particularly encouraging for young people wondering if a job in construction is right for them. Both Brexit and Covid pose huge challenges ahead for businesses, and our sector is set to play a leading role in the economic recovery.
Getting work-ready
It's a big challenge to get students into the jobs, and to make the sector appealing to them. Job opportunities are growing faster in construction than many other industries, making now a great time for CITB, industry, Government and colleges to help students get those real-life skills and experience to bridge the gap between learning and working. We'll make a start with a pilot of a Bricklaying Traineeship at Hartlepool College this Summer, before then extending to other jobs over the coming months. CITB is committed to diversifying our industry, and is making opportunities in construction open to people from all backgrounds.
It's a regular lament of employers that new starters may have done a lot of learning and have great knowledge, they're short of workplace skills and experience. Our research has shown that students often lack workplace skills, so Traineeships will act as a bridge to apprenticeships, then work, providing a great opportunity to ensure that new starters aren't found wanting, by complementing their education with workplace skills. This week we've been holding a number of engagement sessions to reach out to new starters and ignite an interest in the industry and will continue to provide and help fund training for students.
Construction Traineeships will be open to any learner on a Future Education course, providing two weeks in a classroom to become adept at English, maths and digital skills, then eight on an employer placement, honing those practical skills with 200 hours of experience.
How you can help
As the Government looks to our sector to be a trailblazer in leading Britain's economic recovery, there are great opportunities and incentives for you to start getting fresh blood into the industry.
Up to £2,000 is on offer for each new apprentice firms hire by April this year, plus a £1,000 fillip to help companies taking on new trainees. Here at CITB we've also got loads of useful information about apprenticeships and the benefits they can bring for your business, plus funding available to support the industry.
There are challenges ahead, but there is also opportunity to thrive. Let us play our part to get young people interested in construction, to get new talent working in construction, and to ensure that our sector succeeds.
Return to top