Seven things we learned from CITB colleges to construction report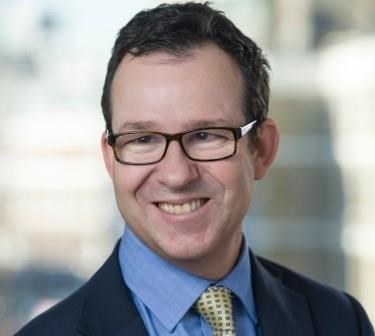 New research has found that 60% of construction students at college don't get jobs in the industry. Steve Radley, CITB Policy Director, explores ways to address this.
Three out of every five learners studying construction-related colleges do not join the industry after finishing their course. 
Tens of thousands of young people each year who have shown real interest in construction end up working in other sectors.
Some realise construction isn't right for them. Quite often, however, there are needless barriers to entry which put off talented people. The issue of getting more learners from college courses into construction jobs is longstanding, but by no means intractable.
Our new research, Learning to Earning, investigated this issue in depth, speaking with learners, FE providers and employers. Here are seven things we learned from it.
1. There is a mismatch of expectations about college courses
Our research found that learners see college courses as a route to an apprenticeship, whereas employers regard them as an alternative to one. Employers want a college leaver to be site-ready on day one, but it's clear learners need more support to prepare for the world of work.
2. Site experience is a big motivator
There are five distinct learner types, with 45% 'focused' or 'engaged', another 45% 'ambivalent', with the others 'disappointed' or with special educational needs or 'SEND'. It's interesting to note that while the largest, ambivalent group may have fallen into construction-related courses they can become fired up when they get experience onsite.
3. Recruitment practices are good for some, but a barrier for many
Learners we spoke to suggested that recruitment is still largely informal and based on family and friends rather than forms or fairness. Those without connections to the industry felt they were overlooked for opportunities if the recruiting employer had a family member who had applied, even if that person was less skilled or motivated. Consistent and transparent recruitment practices need to become standard if we are to make the most of the diverse talent available.
4. College tutors can be the best talent-spotters
Some employers suggested that college tutors can spot those who can quickly progress into work or an apprenticeship. One SME employer told us it was key to their business to have a productive relationship with a local college tutor. We can make more of this detailed knowledge.
5. Lack of diversity breeds a lack of diversity
Employers felt that a lack of diversity, linked to informal recruitment practices, could lead to some learners from diverse backgrounds thinking that industry simply wasn't for them. 
6. We need to bridge the gap between college and construction
The most striking aspect of the research was that it highlighted a big gap between the skills and experience college students have at the end of their courses and the expectations of employers on day one. This is the crux of the problem, and where real progress is now being made. CITB is working with further education providers. industry and government on a new pathway from colleges to construction, which includes the first sector-based Traineeship which will give learners all the tools they need to get closer to a construction career. They will learn essential maths and English skills, occupational skills, and be given a 10-week industry work placement. Following their Traineeship learners will move into a new fast-track construction apprenticeship that recognises their prior learning. We anticipate that over 2,000 learners will progress more quickly into apprenticeships and jobs in 2021 through this route.
7. Better links are needed between employers and colleges
A bigger role for colleges is critical in ensuring training truly meets employers' needs. CITB will support the Government's ambitious new FE White Paper due to be published next year, that will radically reform the focus and relevance of courses for both learners and employers.
Learning to Earning: increasing the number of FE learners who enter the construction industry was published by CITB in December 2020 and is free to download here.
Return to top