Search Results
News and events search
Type
Local News & Events
Found 1 articles
Use the search filters on the right hand side to narrow down the results.
Click here to return to the news headlines page.
Case-study
18 January 2022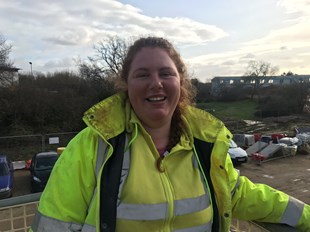 When former Care home worker Natalie Visser began health and safety training she never imagined it would lead to a bold career change as part of the Construction Skills Fund (CSF) programme.
Return to top