Rupert Perkins: speaking up for SMEs as a member of CITB funding committee
Rupert Perkins is Managing Director at John Perkins Construction, which has offices in Bristol and Newport. Here he discusses his role as a member of the CITB Industry Funding Committee.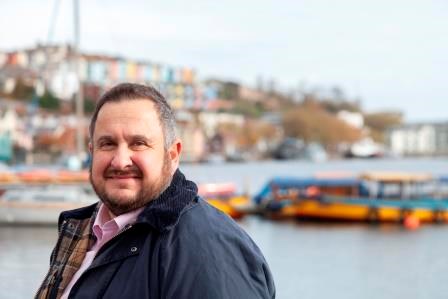 I've been a member of the Industry Funding Committee (IFC) for three years, helping to advise the CITB Board and scrutinise funding expenditure, and I'm delighted to be embarking on a further four-year term. 
As the Managing Director of an SME, I'm passionate about campaigning for improved CITB offerings for smaller contractors. The IFC has given me a platform to do this.
There isn't a one-size-fits-all approach when it comes to upskilling people in the construction industry. SMEs pay into the CITB Levy in the same way as big contractors, but there is a strong perception that, too often, their needs are misunderstood. Historically, the CITB has struggled to engage with them. If SMEs don't see the benefit of the CITB Levy, they can end up jaded by the process.
I joined the Industry Funding Committee in order to provide a voice for those SMEs. I've been a director of John Perkins Construction, an SME principal contractor based in Bristol, for 20 years. However, I started my career with one of the largest construction companies in the UK, working on a series of major projects in London for Taylor Woodrow. I've seen the industry from both sides. As a board member for the National Federation of Builders and the Considerate Constructors Scheme, I've been able to build up a picture of the industry's strengths and its shortcomings.
By sitting on the IFC, I've had the opportunity to challenge preconceived ideas; give opinions on how CITB funding can have the most positive effect on the industry; and monitor the success of different funding programmes.
I'm a big supporter of the Skills and Training Fund. I've seen first-hand how invaluable this pot of money can be. At my company, John Perkins Construction, we used the funding to provide training for our managers, on topics like communication and contractual awareness. We were able to agree the course content with the trainers beforehand, creating flexible training that was bespoke to what we needed.
For John Perkins Construction, the results of this upskilling have been significant. Good communication has been at the heart of our success over the last few years. This culminated in being awarded the 'Most Considerate Site' (£1-5m category) accolade at the CCS Awards, for our work at Hutton CE Primary School in Somerset.
Working on 'live' sites, such as schools, can be a daunting task, due to concerns about safeguarding, logistics and health and safety. However, thanks to our focus on communication (bolstered by the training we received), we've been able to turn these challenges into positives. At Hutton, we transformed an extension/refurbishment project into a learning experience by holding workshops and assemblies about construction, and getting the children involved.
When it comes to training for SMEs, flexibility is the key word. What SMEs need is different to large contractors; their skills gaps can be worlds apart. Yet, the more restraints you put on how the funding can be used, the less useful it will be to SMEs. This is one area where I have been particularly vocal. CITB has listened and is committed to taking a balanced but flexible approach to funding support for SMEs.
This is a crucial time for CITB, and the construction industry in general. COVID-19 has forced a significant reappraisal of the way CITB provides its services. Improved communication with the industry and the SME sector, in particular, is at the heart of this.
As we forge a new way forward, I'm keen to keep up the good fight and ensure SMEs get the attention they deserve.
Find out more about the CITB Industry Funding Committee.
Return to top