One new vacancy on CITB England's Nation Council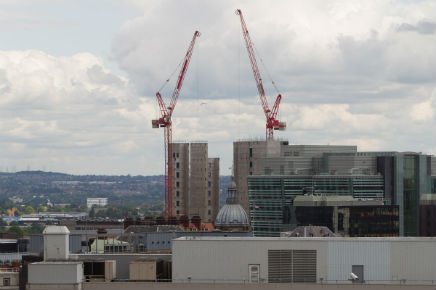 Senior members of the construction industry are being invited to apply to join the England Nation Council for the Construction Industry Training Board (CITB).
One new vacancy is available for experienced individuals with a construction-related background to play a crucial role in improving the future of UK construction.
Sarah Fenton, Partnerships Director at CITB Northern England, said: "As a vital link to industry, CITB finds the insight provided by the Nation Councils invaluable. CITB England's council members all have an established background in construction, so it's essential to utilise their expert knowledge.
"We are searching for senior construction industry professionals, interested in the opportunity to bring their skills and experience to this Nation Council, to help find effective solutions to industry skills challenges."
Last year, as part of its new governance structure, CITB created three Nation Councils – one each for Scotland, England and Wales. Council members have an important role in supporting the strategic leadership of the CITB Board by providing insight into industry challenges and acting as a sounding board for the Trustees. Up to nine council members sit within each Nation Council.
The key functions of council members are:
• To capture and articulate to the Board issues affecting or likely to affect industry over a forecast period of three years;
• Together with the other Nation Councils, assist the Board to accurately prioritise support for issues affecting industry across the UK;
• Review and advise the Board on CITB's strategic business plan to ensure that it appropriately addresses industry opportunities, pressures and priorities as identified through CITB's evidence base, which the Nations Councils will help to enhance;
• To make timely recommendations to the Board about matters arising that may impact on the ability of the Board to deliver the Plan.
Interested candidates can find out more and apply via http://www.citb-recruitment.co.uk/volunteering.
Further information and updates are available on CITB's social media channels: Twitter @CITB_UK, @CITB_Scotland, @CITB_Wales, Facebook and LinkedIn. 
Return to top