New CITB plant standards and grants "inspired by industry"
Industry input on CITB's new plant standards and grants will raise everyone's game writes CITB's Emily Tilling.
The changes, announced in July, come into effect in January 2023 and will have a wide-reaching impact on the construction industry.

For example, new entrants and existing workers will receive training, from experts, including learning on new technologies and the eco operation of plant.

Employers will have access to generous grants and be assured a competent, work-ready plant operator.

Industry will see a greater focus on a priority skills area (plant operators are in high demand).

And, most importantly, the new standards will help ensure plant machinery is operated more safely, helping to avoid plant-related injuries and fatalities on site.
Quality
I've worked at CITB for seven years. I've focussed on plant standards and grant work since last August.

The first piece of work I carried out was an industry consultation. It's been intense and vital work as during the process I heard numerous stories about poor plant training.

Before I explain the consultation process, let me fully outline why these standards will improve this area of industry.

A lot of employers complain that they spend significant sums of money on training but have no guarantee of gaining a quality worker at the end of it.

The new standards will change that.

They will see new plant operatives trained to a specific standard.

Training will be modern, fully risk-assessed, quality managed and assured.
It will be delivered by someone with experience of the plant machinery in question which, and this may sound surprising, is not always the case.
At the end of the training, employers will gain a new plant operator trained in an appropriate setting on suitable machinery.
They will have a worker they can have confidence in, someone who has passed a robust test and is on a pathway to get qualified for a VQ.
Employers can be confident their workers' training has been comprehensive and has meaning.
The cost?
Levy-registered employers will be able to offset the cost with some of the most generous grants CITB has to offer.
Consultation
Our consultation attracted 246 responses, including 200 employers of all sizes.
This figure may not sound a lot, but it was a very good response in this area of work, twice the amount we imagined.
This data and feedback from industry influenced and inspired CITB's work on the changes.
Following the two-month consultation, I also had one-to-one conversations with employers and providers. They helped me gauge the feelings and needs of employers in this part of the sector.
Based on the feedback, we also looked at the need to simplify CITB grants.
The changes mean that from January, to claim grant, employers will simply need to give their CITB registration number to the Approved Training Organisation delivering the training and testing.
Our Industry Funding Committee – comprised of a range of employers – approved the new grant rates and eligibility criteria.
Help
As mentioned, implementing the changes is some months away. Why the delay?
It's because industry needs six months to prepare for the scale of the changes.
Providers and card schemes have a lot of work to do to meet the new standards and align with the new approach.
Ensuring trainers are fully qualified and experienced is a big piece of work.
When the changes are up and running, CITB will, after six months, review them, and make any fine tuning required.
So far, we've focussed on the most-used grant for plant. Next year, more plant standards will be introduced. There's a fair way to go yet, but we've made a good start.
I'd like to thank everyone involved in the changes made, especially the working groups, made up of employers, providers and federations, who, along with our team, are shaping these new plant training standards.
If you'd like to be part of these working groups please get in touch, your input will be welcome. My email address is: Emily.Tilling@citb.co.uk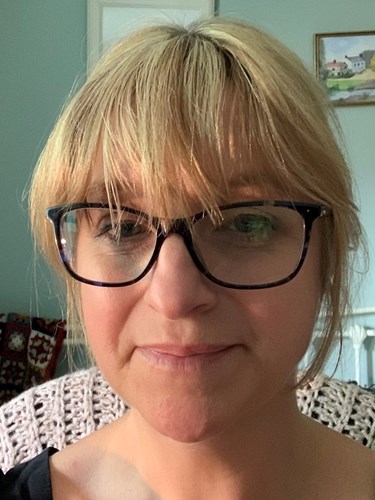 Return to top