"Leading from the front is part of being a good LGBTQ+ ally"
"There are still many people who think that being open and transparent about your sexuality is too uncomfortable, that Pride and its celebrations are merely an extension of this, as well as being a waste of company funds and resources."

Those words are from Lisa Charlwood-Green, Network Rail's Diversity and Inclusion Champion of the year.

An inspirational speaker on LGBTQ+ rights, Lisa is founder and director of The Wow Network.

Formed just over six years ago, The Wow Network supports LGBTQ+ women who are either out, or thinking about coming out at work,

Lisa has worked in a variety of construction roles over the last 15 years. She says that while being more open and authentic at work is encouraged like never before, there is still a great deal of work to do on diversity and inclusion.

As Pride 2023 ends, we spoke to Lisa on how to improve the working lives of construction's LGBTQ+ community.
What advice would you give to LGBTQ+ individuals considering a construction career?
I'd say the career opportunities are endless. Don't discount it as just being "boots on ballast" or HR and admin jobs. It doesn't matter what your skillset or experience is, there is a role for you.

Can you share any positive experiences of being a member of an LGBTQ+ member in the construction industry?

Positive ones? That's an interesting question!

There are two things about me now. I'm older, so I care less. I'm in a position of power so I don't hear so much negativity and microaggressions (Lisa is Network Rail's Head of Organisational Development and Culture). Yes, things have improved, but there's so much more to do.

A lot of people feel more comfortable being out at work so that's a real plus. I've never hidden who I was, it's not in my nature even when it was incredibly difficult.

Have you ever had a mentor or someone to confide in during the difficult times?

I never felt comfortable to confide in anyone at work – it wasn't a safe place for me. My only mentor, up until a few years ago, was my grandmother, Stella. She was widowed young, started up a charity, volunteered her whole adult life and took care of my uncle who has Downs syndrome – she was a warrior. When I lost her, I lost everything. It was a very difficult time, and I have had to become more self-resilient, as well as start to trust more people, which has been hard – when you feel different you don't want to open up and be even more vulnerable. I have a coach now, not in the LGBTQ+ community, but he's very good at challenging me.

I was in one job, for almost a decade, where I was the only out person in an office of 500 people. That took its toll. No one asked about my weekends the entire time I was there. It's not the same as having horrible words spoken to you, but it's still bullying, being non-inclusive.

I was the subject of malicious gossip for a long time in that job. I remember being in the toilets once, in a cubicle, when two people came in and started talking about me. I waited until long after they left. It was incredibly difficult to come to work and smile.

When I was pregnant with my youngest son, I felt very vulnerable in that job. I remember one of my colleagues tried to pretend that my pregnancy did not exist – not easy as I'm 5ft one, so a pregnancy is very visible! I found it equal parts hilarious and upsetting.
Now I pick my bosses very carefully. I came back to work at Network Rail specifically to work for my manager, Susan Anderson, who has since retired. I really admired her behaviours and her attitude. She was an inclusive person which was really important to me in a line manager. Susan had worked in construction from the start of her career, so she knew what it was like to be a minority.

How has the construction industry become more inclusive of the LGBTQ+ community?
For me the biggest change we had at Network Rail was when Mark Carne (Chief Executive of Network Rail 2014 – 18) came to Pride in London. Mark wrote an article for the internal magazine. He said: "I am going to be a visible ally. I will not accept people harassing or bullying people who are LGBTQ+."

That changed the rhetoric across the company although we still had problems. I took my children to Pride and had comments like: "That's disgusting, taking children to Pride, trying to brainwash them."

But the comments changed from 90% negative to 90% positive. It was a huge turnaround. It showed how leading from the front is part of being a good LGBTQ+ ally. Mark was great at starting the conversation.

On inclusivity, I think we are not going to have a more diverse workforce if we can't get the basics right.

I'll give you an example. Everybody thinks I'm obsessed with toilets, but facilities are terrible for men, let alone women. We go on site, there are no toilets. As a woman, I have to go to the last possible toilet before I arrive on site, and then make a conscious effort not drink too much water as there's nowhere for me to go.

I know what we need to improve and I'm not afraid to challenge that.

What can construction companies do to create a more inclusive workplace culture for LGBTQ+ employees?
I have a friend, Vicky, who says that Pride, the rainbows, are lovely. I say: 'No, they're after the Pink Pound, monetising everything we're doing." She says: "No, Lisa, any rainbow is good because it means visibility."

She's right, I'm pretty cynical, so on that point I agree with her. The fact we're talking about LGBTQ+ a lot more is positive, but performative Pride efforts need to be matched with actual community support too.

I think construction companies can work with suppliers and contractors to ensure that their policies and procedures are inclusive and use non-gendered language.

They can choose not to work in countries where being LGBTQ+ is illegal, punishable by death or imprisonment.

They can carry out Diversity Impact Assessments, to ensure that each project has been adequately assessed to be as inclusive as possible.

Or, they could just get a big rainbow float, with a lot of excited employees looking to have fun and change their Twitter picture to a rainbowed logo for a month – which isn't what we're fought for for decades.
For information on the importance of LGBTQ+ networks in construction please visit our Go Construct website.

You can view the full range construction career opportunities which Lisa referred to on our Go Construct A-Z page.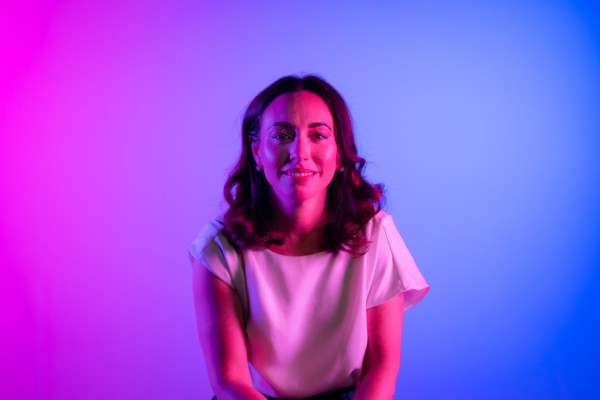 Return to top