Coleg Cambria, CITB and north Wales construction firms team up to give learners employability advice
Over 100 construction learners joined a CITB employability event recently at Coleg Cambria, on Deeside.

The aim of these events is to give college-based learners an insight into what a company is looking for in an apprentice, what level of behaviour they expect and how to best approach getting some work experience and an apprenticeship. The learners also hear the importance of Health and Safety on site.

Events like this are part of CITB's work to match learners with companies who will benefit from taking on an apprentice.

Coleg Cambria is proactive in working with CITB to bring industry on site to introduce employers to learners who have real opportunities in the region as well as opportunities in their supply chain.

Emrys Roberts, Customer Engagement Advisor in north Wales, said: "Bringing local construction employers into the college environment is a two-way thing. It benefits companies by giving them an opportunity to meet the learners, talent spot and advise them how best to apply and present themselves for work. This in turn is helping the industry bridge the large skills gap we are facing by encouraging learners enrolled on courses to continue in the construction industry."

According to the most recent CITB industry CSN Annual Recruitment Requirement figures, the construction industry in Wales would have to increase current recruitment by 2,300 new workers each year with. CITB's employability events encourage companies to attract and train new entrants into the workforce from those leaving school, further education, or higher education.

Coleg Cambria offers a wide range of the new Wales Construction Qualifications with courses overhauled last summer in the country to provide qualifications that better lead to employment. The college has made significant investment in developing its estate and resources to be able to deliver Roofing and General Construction Operations' units at its Connah's Quay campus.

Director at Read, Karen Heaton- Morris said: "We believe it is key to support students to understand what will help them stand out from the competition as they start to consider entering the workforce. Although the industry is facing a huge skills shortage, competition for apprenticeships remains fierce, and we were delighted to be able to support students from across the Flintshire area with our experience, guidance on how to take the initiative and provide learners the opportunity to ask questions they may have.

Alison Hourihane, Social Value Manager at Wynne Construction, gave a 30-min presentation to all the learners, focusing on modern methods of construction, contracting and the importance of Health and Safety as they journey through their career and keeping their knowledge current.

Alison said: "The employer event at Deeside was a perfect opportunity for us to explain how the skills gained in college are transferred into working on our construction projects. We also offer work experience placements in all trades and since the event have received many completed application forms, so we look forward to welcoming these learners onto the Yale redevelopment phase 2 project in Wrexham and others sites".
The college tutors couldn't agree more about the benefits of these events.

Mark Davies is the Brickwork instructor at Coleg Cambria and said these employer events give students a much greater awareness of what is actually happening out there in the industry meeting people with hands on experience of the current issues.

"It gives them an idea of their role as an apprentice and where they may progress too."

Mark also explained it was a great opportunity for his brickwork students on the new Level 3 Brickwork course to hear from Emrys Roberts Customer Engagement Advisor in north Wales.

He said: "Within the new Level 3 qualifications part of the assessment criteria is that the learners must be aware of what the CITB role is within the construction industry, how the levy works and how the grant system works and how they may access funding to further their learning journey. This is unique to Wales.

"Making the learners aware how the industry actually works will improve their career paths and so they can look towards the future."

If you would to find out how to take part in an Learning for Industry Event please contact ceri.jones2@citb.co.uk.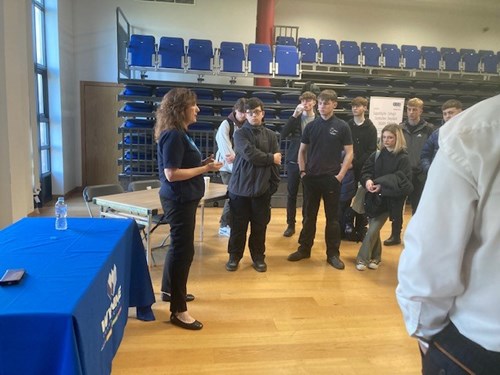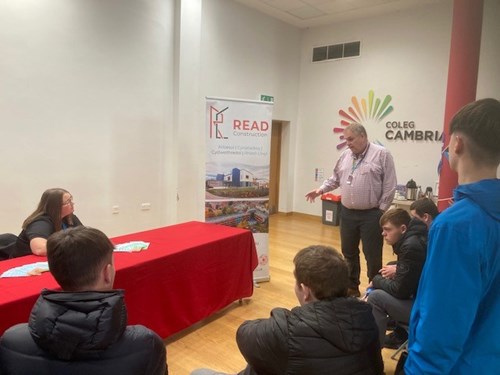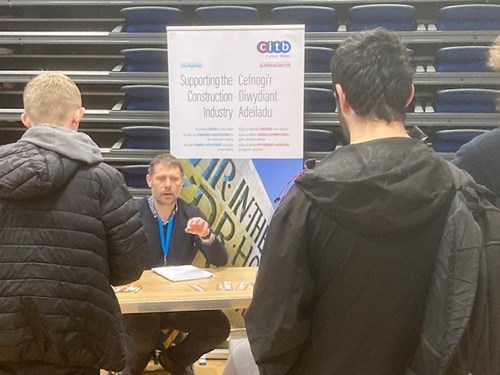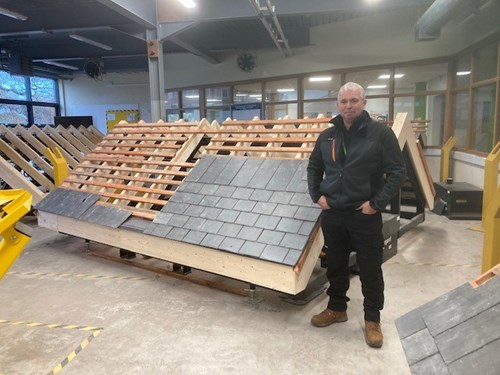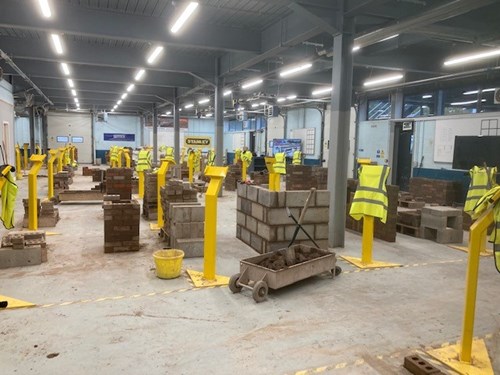 Return to top