£12.7m in savings achieved by lean construction pilot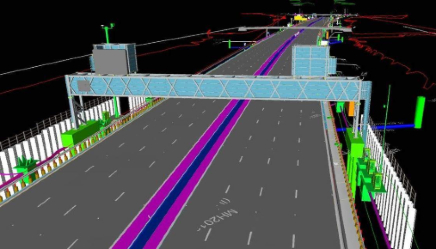 A CITB lean construction pilot has delivered £12.7m in savings across five partner companies, as well as developing a range of lean resources available free for industry. 
With some infrastructure margins as low as 0.7%, compared to manufacturing margins of 12%, improving productivity in construction is a key priority for CITB and for the industry.
The Lean Construction Development Pathways project saw more than 300 workers from five project partners and subcontractors learning how to implement lean construction techniques across live residential, infrastructure and highways developments throughout England. 
Savings were made by working more efficiently and collaboratively in more than 40 different improvement projects on construction sites, including the following.
Collaborative savings
An anticipated nine-month project delay caused by an archaeological survey was reduced by more than three weeks by labourers carrying out low-level tasks usually conducted by archaeologists, freeing up their time to focus on the survey instead. 
A lengthy process involved in regular commercial reporting was streamlined, with more quantity surveyors collaborating on the workload to reduce delays and the potential for human error. 
Fewer medical appointments were missed, reducing waste costs, after the booking process was reformed, while evidence collected for inspection test plans was uploaded electronically onsite, instead of having to be written on paper forms and scanned later on.        
Other improvements in productivity saw environmental and materials waste reductions; use of automated payments; fewer defects in the use of paint; better inventory management; closer collaboration between design and site teams; and handover delays cut.
The pilot was led by the not-for-profit educational charity the Lean Construction Institute, beginning in 2017 and completing in mid-2019. The principal project lead was Mace, with partners BAM Nuttall; Costain; Galliford Try; and Skanska, along with subcontractors Balfour Beatty; Morgan Sindall; MWH; Lucas; Essex Services Group; Harrison Jorge; Lintott; MJ Church; K Rouse and IDT.
It was conducted through using lean solutions to solve real work-based issues, as well as workshops, coaching sessions, and online learning modules. Thirty-five facilitators have also been trained to take lean techniques into their companies.
Improving productivity
Steve Radley, CITB Policy Director, said: "With margins under pressure and wage costs rising, it's vital that we exploit and highlight the gains that lean practices can bring to construction through driving up productivity and reducing waste."
Brian Swain, Director and Trustee of Lean Construction Institute UK, said "The UK construction industry is fast approaching a tipping point for lean after 20 years of slow, steady lean engagement throughout the industry. This tipping point will see rapid, visible growth in lean construction as the diversity of practitioners join together as a definable and impressive force of high performance, stability, development and profits.
"It will feel like a revolution, while in fact having been a slow evolution, which is now reaching critical mass. The rapid taking up of lean will be driven by clients as they realise that competitive, adversarial relationships do not work, but lean collaboration works very well indeed. The leadership tipping point will be seen in large government infrastructure projects where long-term, continuous-improvement, lean relationships will emerge as an embedded answer to construction productivity, safety, user and customer satisfaction."
Access free learning resources for the Lean Construction Development Pathways project. 
Return to top